Kennedy School had its humble beginning in a house in the year 1981. It was started by Mrs. K.B. Savitri, M.A., backed up by the support from Mr. K. Narayana Rao, B.E. with an objective to provide wholesome & quality education. Recognized by the Government of Andhra Pradesh, Kennedy is presently imparting education to about 2000 students under the auspices of Directors Mr. K.Sreekanth Babu, M.S.(USA) & Dr. K. SreeVidya, B.D.S., F.A.G.E. and Advisors Dr. K. Kalyan Chakravarthy, M.D. & Dr. K. Bharathi, M.S.
VISION & MISSION
To be the paramount centre of learning and bring out pre-eminent citizens who "Think Indian & Act Global". Housed in four different campuses, viz … KINDERGARTEN (For Nursery, LKG & UKG); GLOBAL Campus (Classes I to V) and MERIT Campus (Classes VI to X) Kennedy is deeply committed to an all-round education that develops every aspect of the child's personality.
Management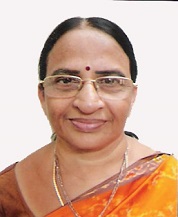 Mrs.K.B.Savitri, M.A [Founder]
A life dedicated to learning and educating. This never-ending tireless educationalist, after completing her Masters in Literature from Andhra University, worked as a Lecturer in V.V.& M (Mangamma) Degree College, Ongole for a couple of years after which she tutored Intermediate & Degree College students for about 5 years in Miryalaguda and 2 years in Vijayawada before establishing KENNEDY in 1981. Her teaching experience of over 4 decades is the guiding force behind the success of KENNEDY.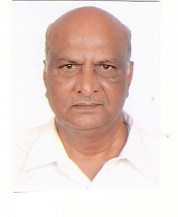 Mr. K. Narayana Rao, B.E.[Founder]
This Mechanical Engineering graduate from the Manipal University, after rendering about 14 years of service for the state government took the reign of Kennedy for the noble cause of educating the young ones. He started a residential facility and coaching for Sainik School Korukonda Entrance exam and succeeded in securing the highest number of seats in the state in Korukonda Entrance Exam.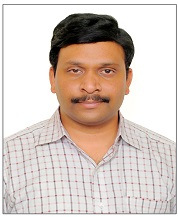 Mr. K.Sreekanth Babu, M.S.(USA).[Director]
An Alumni of Kennedy School (KG-V), Sainik School Korukonda (VI-XII), Bapatla Engineering College (B.Tech), he pursued his M.S. from University of South Florida, USA, and Took Over the Onus of Leading the Kennedy School Towards Achieving its Cherished Goals as the DIrector in May 2002.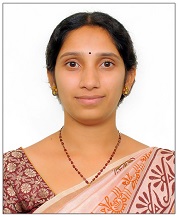 Dr. K. Sree Vidya, B.D.S.,F.A.G.E.[Director]
Transformed Kennedy Kindergarten into an undisputed Leader in Kiducation at Guntur and integrated Art & craft, reasoning, abacus, school cinema, etc into the primary curriculum. One of her goals is to set up a world-class Teacher Training Center, thereby Creating Awareness & Improving teaching-learning practices in the region.